Excellent Concrete Removal Service Near Omaha NE Council Bluffs IA
Uno Junk Removal Omaha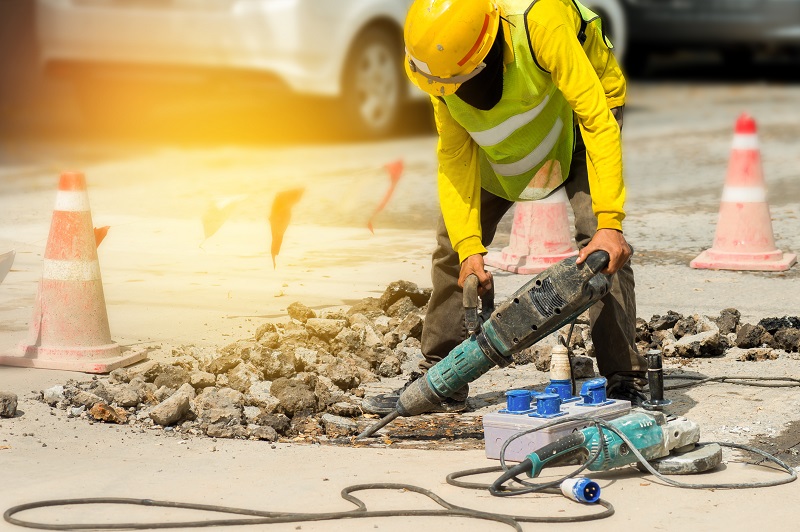 Do you looking for Concrete Removal Service Near Omaha NE Council Bluffs IA? Uno Junk Removal Omaha is a best option for Concrete Removal Service. Concrete removal is not something that should be taken lightly (no pun intended!). This is not your typical DIY project. Concrete removal can be back-breaking work. Even if you can break up the concrete, how will you haul the concrete and where will you take it? Instead of breaking your back, taking up your entire weekend, and attempting to use your own vehicle to haul material, why not give us a call? Not only will this save your back and your weekend, but you can feel confident that your concrete removal project will be completed to perfection!
Concrete removal is priced differently than our normal junk removal services. There are several different factors that go into pricing the job. We consider the thickness of the concrete, accessibility, type of concrete, size of slab that is being removed, etc. If you have a standard concrete pad, removal generally costs about $5-$9 per square foot. To receive a firm estimate for the removal of your concrete, give us a call! We will arrive to estimate the job within 24 hours of your phone call. Once we look at the concrete you would like us to remove, we will provide you with a price and explain the process we will use to remove your concrete.
Quick Turnaround
Uno Junk Removal Omaha takes pride on having the quickest turnaround time in the concrete removal business. Since concrete removal requires special equipment and preparation, it takes a little longer than standard junk removal. However, we can still have your job started within two days of your call! We understand that your time is very important. The duration of the job depends on the size of the concrete you want removed and the accessibility of the area. If we must remove the concrete by hand, the duration of the job may increase.
Patios
Driveways
Sidewalks
Retaining walls
Brick walls
Swimming pools (In-ground or above ground)
Parking lots
And more!
Arlington NE Concrete Removal Service near me
Ashland NE Concrete Removal Service near me
Avoca IA Concrete Removal Service near me
Avoca NE Concrete Removal Service near me
Bellevue NE Concrete Removal Service near me
Bennington NE Concrete Removal Service near me
Blair NE Concrete Removal Service near me
Boys Town NE Concrete Removal Service near me
Carson IA Concrete Removal Service near me
Carter Lake IA Concrete Removal Service near me
Ceresco NE Concrete Removal Service near me
Council Bluffs IA Concrete Removal Service near me
Dunlap IA Concrete Removal Service near me
Eagle NE Concrete Removal Service near me
Elkhorn NE Concrete Removal Service near me
Fort Calhoun NE Concrete Removal Service near me
Fremont NE Concrete Removal Service near me
Glenwood IA Concrete Removal Service near me
Greenwood NE Concrete Removal Service near me
Gretna NE Concrete Removal Service near me
LA Vista NE Concrete Removal Service near me
Lincoln NE Concrete Removal Service near me
Logan IA Concrete Removal Service near me
Louisville NE Concrete Removal Service near me
Malvern IA Concrete Removal Service near me
Mead NE Concrete Removal Service near me
Missouri Valley Ia Concrete Removal Service near me
Murray NE Concrete Removal Service near me
Oakland IA Concrete Removal Service near me
Omaha NE Concrete Removal Service near me
Pacific Junction IA Concrete Removal Service near me
Papillion NE Concrete Removal Service near me
Plattsmouth NE Concrete Removal Service near me
Ralston NE Concrete Removal Service near me
Springfield NE Concrete Removal Service near me
Underwood IA Concrete Removal Service near me
Valley NE Concrete Removal Service near me
Wahoo NE Concrete Removal Service near me
Waterloo NE Concrete Removal Service near me
Weeping Water NE Concrete Removal Service near me
Woodbine IA Concrete Removal Service near me
Yutan NE Concrete Removal Service near me